About
Tardigrain is a granular synthesiser for iOS that runs standalone or as an AU plugin. Sounds are created by taking smaller fragments of a sample and playing them back in a non linear fashion, with settings for grain size, direction, step size and more. Process the sound further through effects like reverb, wave shaper and sample crush. Tardigrain supports connections with AudioCopy, AudioBus, Inter App Audio and AUv3. Plus all audio parameters can be modulated by MIDI, as AU parameters and by aftertouch on the build in keyboard.
Audiobus and Inter App Audio
AUv3
Core MIDI, Inter App Audio MIDI and AUv3 MIDI
Factory presets
Record custom samples or import using AudioCopy
Save and load state and samples
Full modulation of audio parameters
Screenshots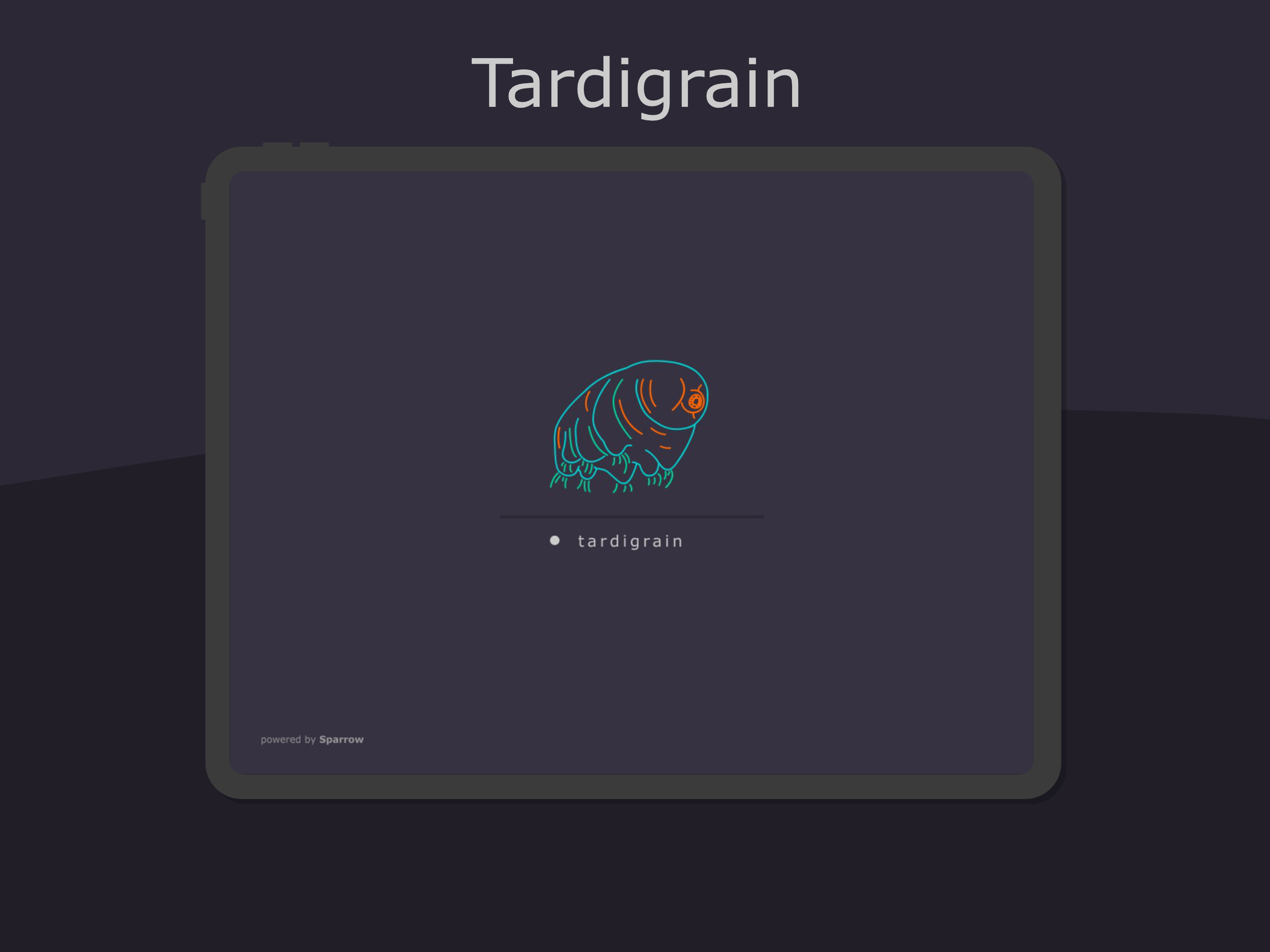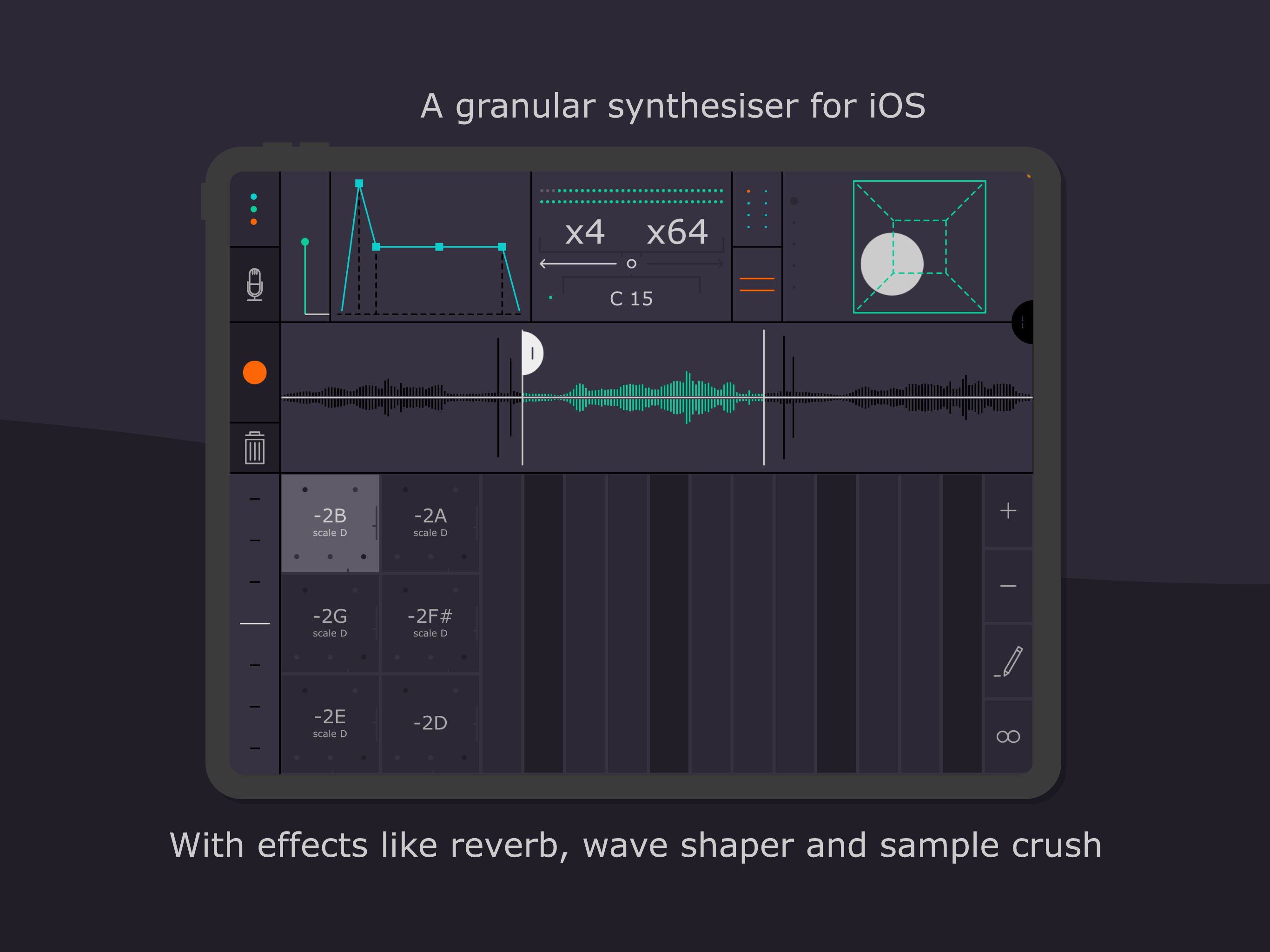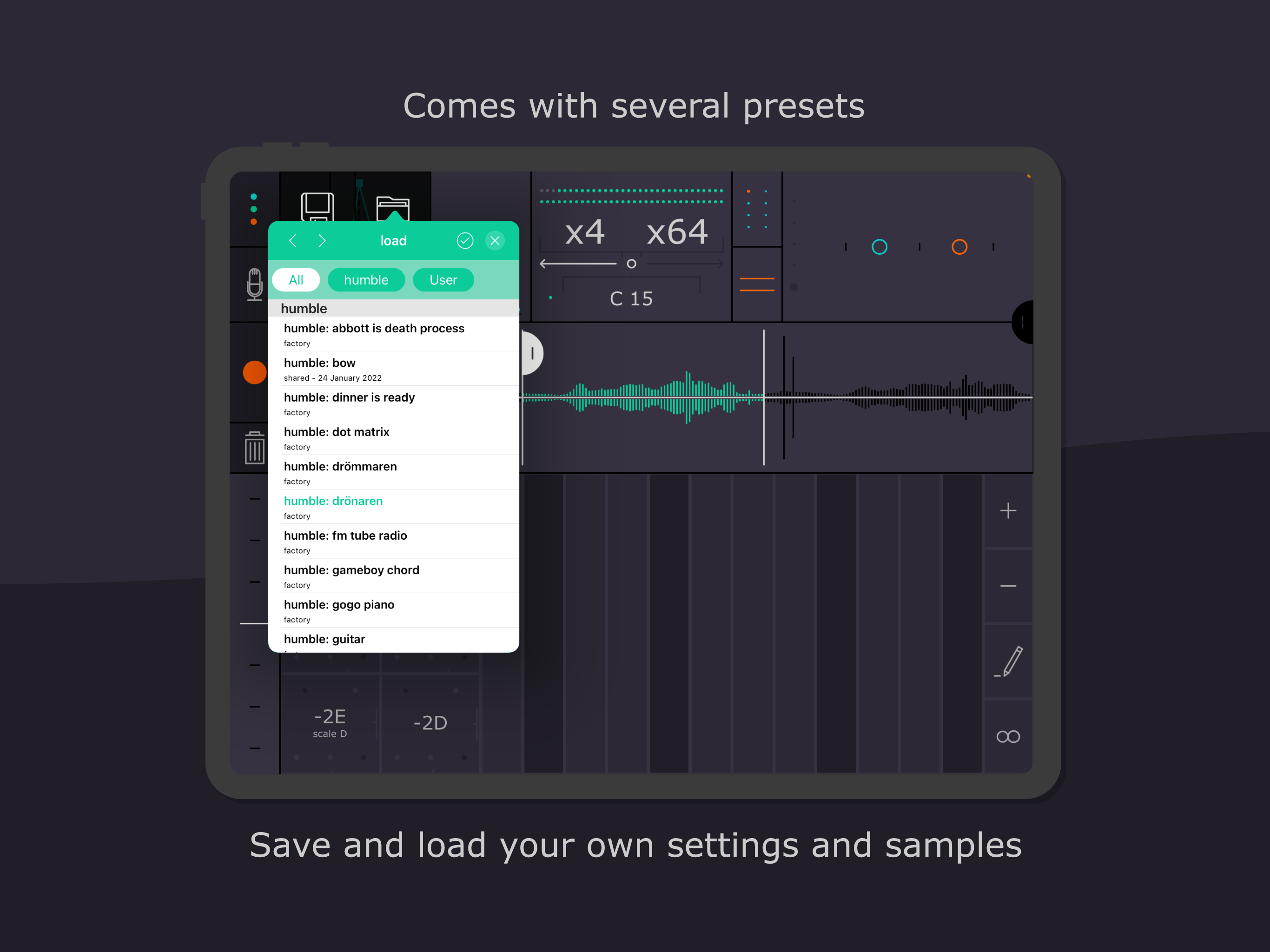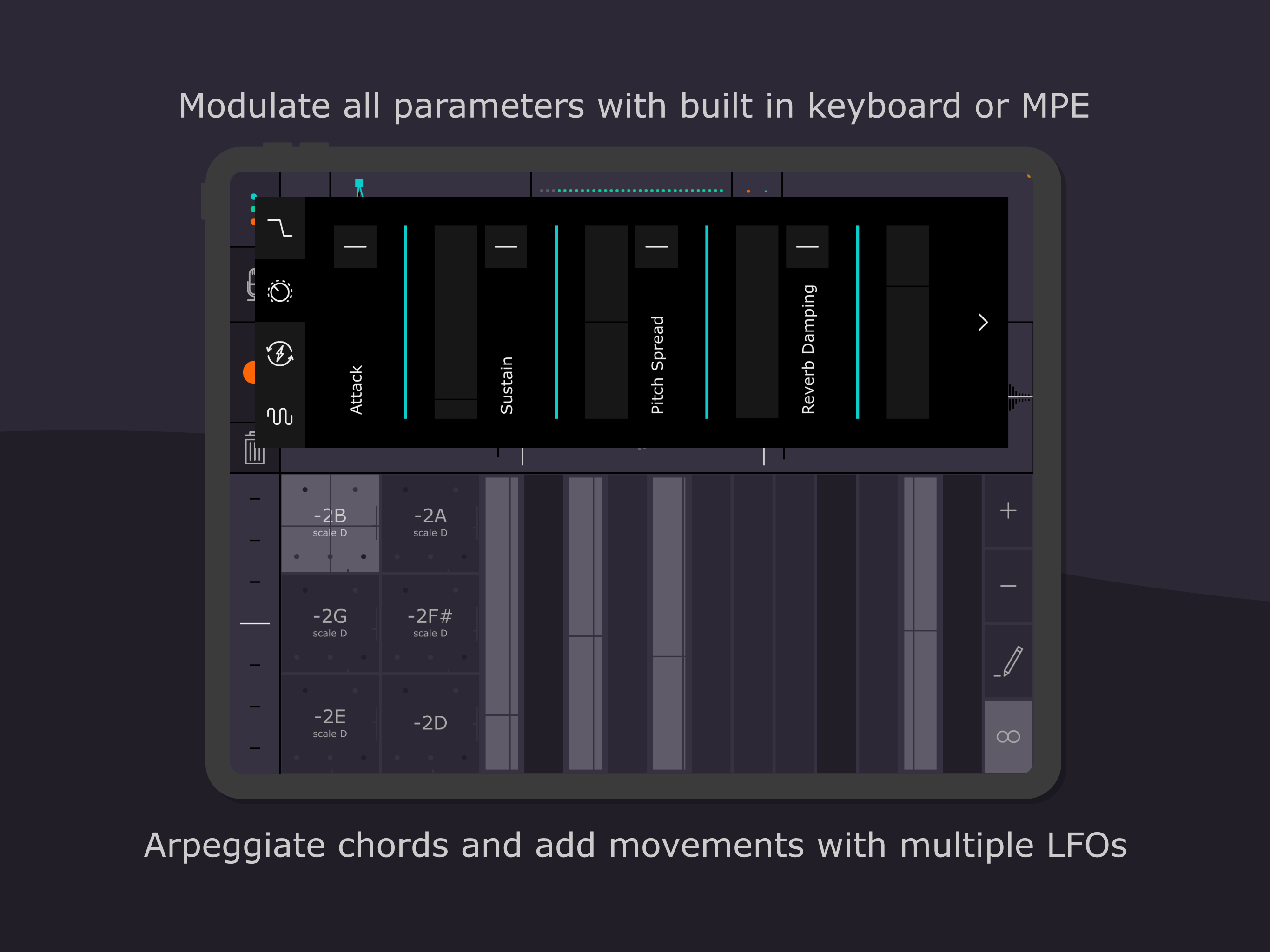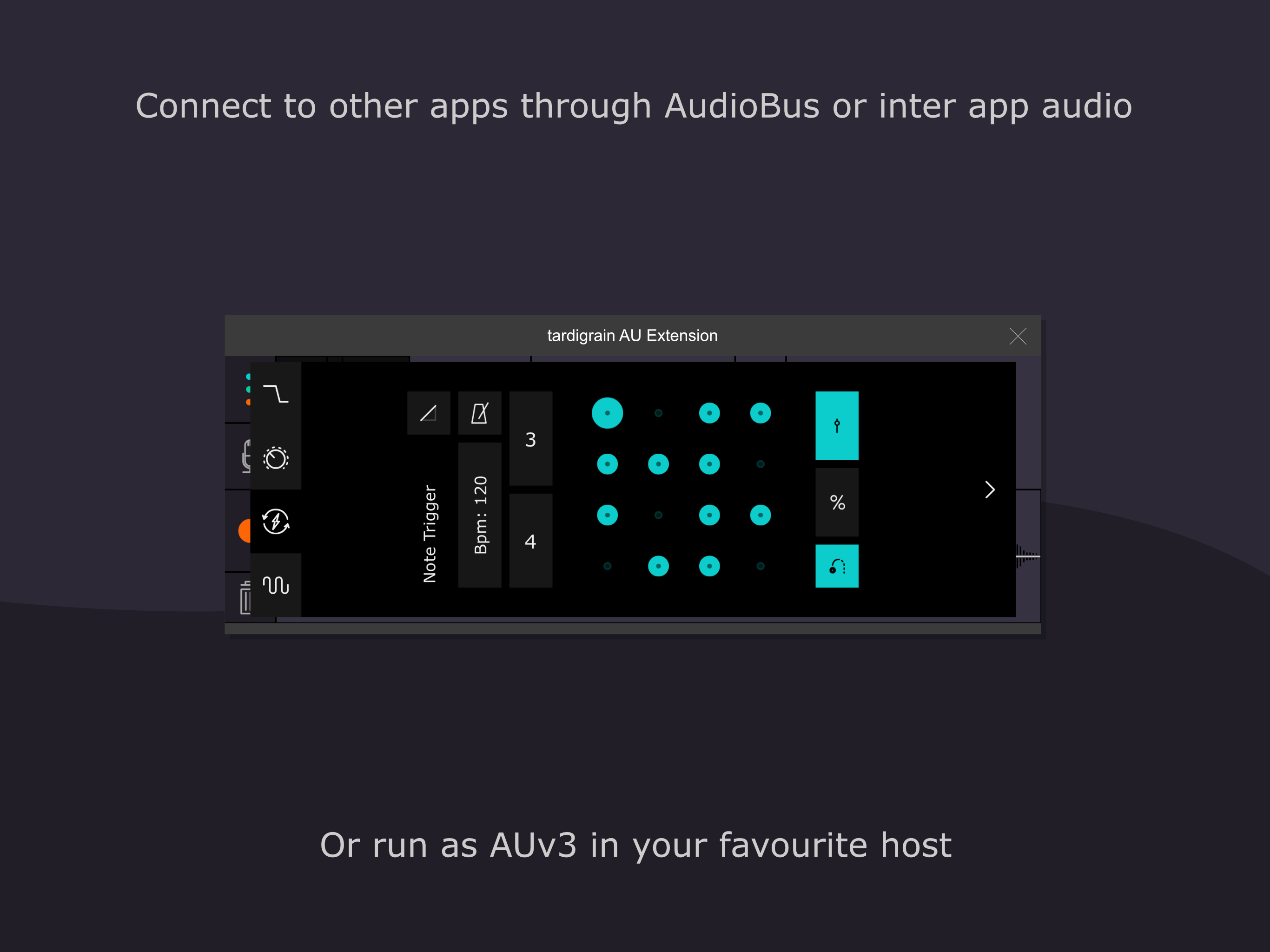 How to tips
AUv3 Samples
Getting your own samples into a AUv3 plugin can be a bit tricky. Most hosts we have come across do not support sending audio into instruments and AudioCopy requires uri schemes a feature only available in standalone applications. Therefore specifically for this purpose tardigrain has a custom audio copy/paste function.

copy from standalone app

paste into AUv3
Modulation and Aftertouch
All audio parameters can be modulated by MIDI, AUv3 and the built in keyboard. The range bar allows for modulation of only a smaller range of the selected audio parameter. Setting the start position above the end position reverses the modulation.

MIDI mpe and Roli Seabrd Block
Make sure to set MIDI channel to omni beacause mpe works by assigning each note a separate midi channel. The seaboard maps horizontal movements to pitchbend, vertical movements to brightness and touch force to pressure. These options are now available to set in the modulation view.

brightness
pitchbend

pressure